The policies and guidelines described in this page apply only to users who edit the Wiki. All users are expected to follow Fandom's Terms of Use.
If you see others violating the spirit of these rules on the Wiki, you should bring their attention to the way their behaviour is perceived and undo disruptions. If you were referred to this page by another editor for actions you've done in good faith, don't take it personal and remember to help the Community before you respond to them.
Conduct Policy
[
]
| | |
| --- | --- |
| | This section is a result of consensus in our Community. While we encourage everyone to be bold in contributing to the Wiki, changes to this section should follow proposals on the Talk page. |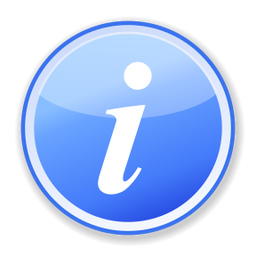 This section is a result of consensus in our Community. While we encourage everyone to be bold in contributing to the Wiki, changes to this section should follow proposals on the
Talk page
.
Policies are principles meant to set boundaries on the acceptable forms of behaviour on the Wiki. While each policy comes with a short expalnation, they are not meant to be taken as an exhaustive list of acceptable or unacceptable behaviours.
Be civil
[
]
Critique content. Keep discussions relevant to the Wiki's mission of presenting information about Oxygen Not Included. Avoid personal attacks directed at people. Comments about a person's identity, affiliations or interests are not critique of content.
Be direct. You should communicate in such a way that others are able to engage with it. State your opinion plainly, avoid snideness, swearing or otherwise colorful language. Describe the reasons behind your edits on the Talk page – especially if they conflict with another editor's edits – instead of engaging in edit wars.
Be reasonable. The information on the Wiki is a result of back-and-forth discussion between the editors. You should be open to this process and to changing your opinion. You should offer your reasons with patience, and hear others' with empathy. Assume others are acting in good faith.
Respect the Wiki
[
]
Delete carefully. Think hard before removing content from a page, and show your work on the talk page!
Help the Community. Your contributions should be to the benefit of everyone, not just a few and especially not just you. They should be relevant to the Wiki's mission. You should be reasonable facing critique of your content. If you find you are stepping on toes everywhere you go, you should stop moving and ask for help.
Contribution Guidelines
[
]
Guidelines should be followed with common sense. Exceptions may apply occasionally.
Unless you are writing in a Guide page, remain unbiased, and present information in a neutral manner.
Avoid linking to external information, such as videos or forum posts in the main content of articles. Instead, understand the source and phrase it in your own words.
It is preferable to have no content, than inaccurate content. Avoid speculation and verify your facts in-game. Check the game version you are using and use Template:Version to let others know as well.
When updating an article, note game behaviour changes in the == History == section.
Avoid duplicating links to the same page close to each other.
While some pages have a small section for tips, more elaborate strategies and guides should be created as a subpage of Guide. Compare Guide/Oxygen and Oxygen.
Use singular they instead of he/she or similar. It's not only easier to read, it's also correct, since some Duplicants are non-binary!
This guide does not aim to explicitly define all style-choices on the Wiki. When adding content look for similar elements on the Wiki, and strive for consistency!
File upload and use of copyrighted material
[
]
Any and all gamefiles, screenshots, and videos of Oxygen Not Included, and any images and videos from Klei Entertainment's Website, their youtube, twitch, twitter or other social media sites are owned by Klei Entertainment, who hold the copyright of Oxygen Not Included. All trademarks and registered trademarks present in the image are proprietary to Klei Entertainment. For more information, see the copyright notice.
The use of images to illustrate articles concerning the subject of the images in question is believed to qualify as fair use under United States copyright law, as such display does not significantly impede the right of the copyright holder to sell the copyrighted material.
That being said, upon File Upload any contributor has the option to declare the copyright of the file in question. Most files fall under fair use.
Examples
[
]
Design for Light and Dark Skins
[
]
Please keep in mind that The Oxygen Not Included Wiki has Dark and Light Skins that Users can choose from, and you should design your pages accordingly.
Images
[
]
Sometimes Images would not be easily visible from one Skin to the other, that's why there is a Template for Themed Images which is used as follows: {{ThemedImage|light=Klei_Logo_Orange.png|dark=Klei_Logo.png|size=x24px}} results in

which is white using the dark skin, and Orange using the light skin
Or for diagrams (This one is used for the Door Pump Guide)
{{ThemedImage|light=Door Pump Diagram.png|dark=invert|size=500px}} results in


a black on transparent image, that is meant for the light skin and is inverted on the dark skin. (black turns white, yellow turns blue, green turns magenta, etc.)
Color Guide
[
]
To assist with that we have dynamic colors that change depending on the Skin. While a lot can, and should, be done by assigning classes and solve theme dependent coloring with css. (Simply ask on the unofficial ONI Discord
in the #wiki-collab channel), for small things use following variables for colors:
color variables ending in --rgb are used like

color:rgb(var(--theme-accent-color--rgb))

or

color:rgba(var(--theme-accent-color--rgb),0.9)

other colors used like

color:var(--theme-accent-color);




background:var(--theme-page-background-color--secondary);




border:1px solid var(--theme-page-text-color);
Color
Variable name
Description
return value

--theme-accent-color

ONI magenta
#93456f in either mode

--theme-accent-color--rgb

ONI magenta in rgb
147,69,111 in either mode

--theme-accent-color--hover

lighter ONI magenta (calculated)
#c17ca1 in either mode

--theme-link-color

Link color, similar, but not same as ONI magenta
#b05b89 in dark mode, #a74a79 in light mode

--theme-link-color--rgb

Link color in rgb
176,91,137 in dark mode; 167,74,121 in light mode

--theme-link-color--hover

Link color, darkened or lightened by 20%, depending on theme
#cb8bab in light mode

--theme-page-background-color

Page (article) background color
#161830 in dark mode, #effffe in light mode

--theme-page-background-color--rgb

Page (article) background color in rgb
22,24,48 in dark mode, 239,255,254 in light mode

--theme-page-background-color--secondary

slightly lighter/darker depending on mode than background

--theme-page-dynamic-color-1

dynamic color 1: black/white
#ffffff in dark mode, #0e191a in light mode

--theme-page-dynamic-color-1--rgb

dynamic color 1 in rgb
255,255,255 in dark mode, 14,25,26 in light mode

--theme-page-dynamic-color-2

dynamic color 2: dark grey/light grey
#e6e6e6 in dark mode, #3a3a3a in light mode

--theme-page-dynamic-color-2--rgb

dynamic-2 color in rgb
230,230,230 in dark mode; 58,58,58 in light mode

--theme-page-text-color

Text color for a page. Alias for --theme-page-dynamic-color-2.

--theme-page-text-color--rgb

Text color in rgb for a page. Alias for --theme-page-dynamic-color-2--rgb.

--theme-page-text-color--hover

Hover state of a page text color
#b3b3b3 in dark mode, #6d6d6d in light mode

--theme-page-text-mix-color

Mix of a page background color and page dynamic-2 color in the 50-50 ratio

--theme-accent-dynamic-color-1

dynamic body color 1: black/white
#0e191a in dark mode, #ffffff in light mode

--theme-accent-dynamic-color-1--rgb

dynamic body color 1 in rgb
0,0,0 in dark mode; 255,255,255 in light mode

--theme-accent-dynamic-color-2

dynamic body color 2: dark gray/light gray
#000000 in dark mode, #e6e6e6 in light mode

--theme-accent-dynamic-color-2--rgb

dynamic body color 2 in rgb
58,58,58 in dark mode; 230,230,230 in light mode

--theme-alert-color

Alert color (red-ish), adjusted for proper contrast comparing with page background, presented as hex value

--theme-alert-color--rgb

Alert color (red-ish), adjusted for proper contrast comparing with page background, presented as group of Red, Green, Blue values

--theme-alert-color--hover

Alert color (red-ish) adjusted for proper contrast comparing with page background, darkened or lightened by 20%, depending on theme, presented as hex value

--theme-success-color

Success color (green-ish), adjusted for proper contrast comparing with page background, presented as hex value

--theme-success-color--rgb

Success color (green-ish), adjusted for proper contrast comparing with page background, presented as group of Red, Green, Blue values

--theme-success-label

Accessible text color to use with --theme-success-color background, presented as hex value

--theme-warning-color

Warning color (yellow-ish), adjusted for proper contrast comparing with page background, presented as hex value

--theme-warning-label

Accessible text color to use with --theme-warning-color background, presented as hex value